Portable UV Light Sanitizer Robot
The UV Light Sanitizer Robot is a smart robot with artificial intelligence and 18 built-in sensors. It uses 4 UV-C lamps to blast away 99.99% of germs and bacteria on any flat surface.
Such asbeds . sofas . rugs . tables . etc. where there are germs . dust mites . spores and molds aplenty.
UV Light Sanitizer Robot is particularly useful when you travel. Hotels are notorious for germs and bacteria and you don't want to worry about that when you're traveling.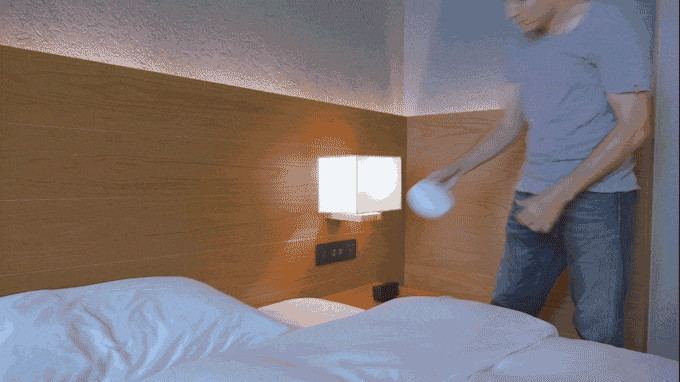 The areas with the mostmicrobes include light switches . television remotes and the bedspread.
In one study out of the University of Houston . researchers tested 19 surfaces in hotel rooms for bacteria and found that main room light switches had an average of 112.7 colony-forming units of bacteria per cubic centimeter!
But don't worry!
For light switches . remote controls and other small items . you can use our Germinatororholdthe UV Light Sanitizer Roboton your hand and scan these items.
For larger flat surfaces .lay the UV Light Sanitizer Robotdown on the bed . turn it on for either 30 or 60 minutes . and go about your day while it sanitizes and disinfects your bed sheets and blankets! It can even squeeze under the blanket and pillow to destroy hidden microbes.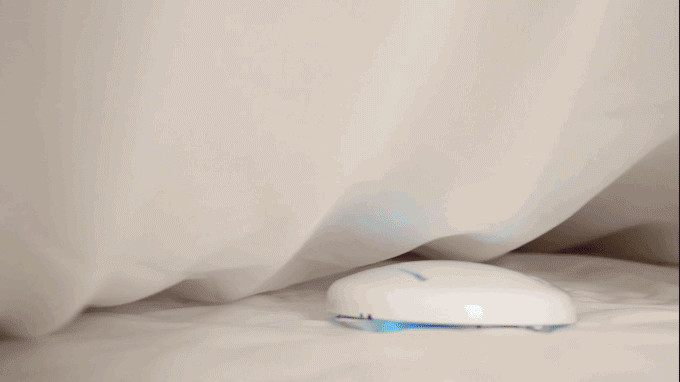 Not only does the UV Light Sanitizer Robotkill germs . bacteria and dust mites . the UV-C light has been proven in many studies to actually help prevent the spread of airborne viruses.
UV Light Sanitizer Robot is the ONLYone of its kind in the world.
Convenience – It is light and easy to use . and you can just turn it on and go!
Pocket Sized – Convenient travel size . lightweight and easy to pack!
Extra Power Bank – Need quick charging on the go? It is also a portable charger!
Healthy Life -Reduce the chances offalling sick when traveling!
Press and GO – For clean . safe beds just press power and leave it alone!
Stay Healthy – UV Light Sanitizer Robot kills 99.99% of germs and bacteria and helps prevent the spread of airborne viruses!