The best Treat for your cat
Warning! Beware of false advertisements for this product. Our fish toy is 100% Genuine and comes with USB Charger . Mechanism & Catnip.
Size –
12in (31 cm)
Cats LOVE it & it's SuperFUN ForALL theFamily Members Because of it'sFunnyTail Movements!
Motion DetectingMotor Inside-Kicks Just Like a REAL Fish When Touched. Stops Itself When Left Alone!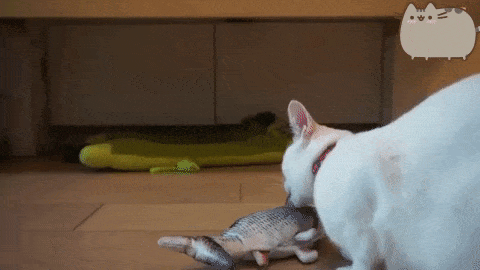 USB Rechargable –Comes with a USB Cable to recharge the mechanism!
Refillable– You can refill the catnip over and over again!
How it works?
The toy is touch-sensitive . when the toy is charged and switched on . the Tail will wiggle automatically when touched.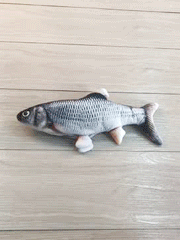 100+ Positive Reviews It's A treat every cat must have!
NOT Soldin Pet Stores!