Never damage your wall again with these Door knob cushions!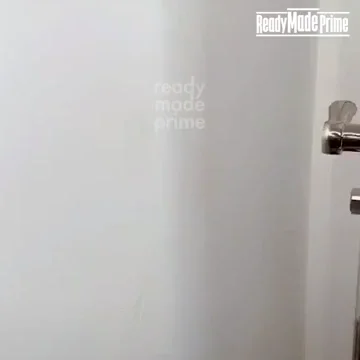 When you accidentally slam the door . it will make unnecessary noise. It will also damage your door knob and wall if it happens continuously. Do not let that happen! Use thisDoor Knob Cushion.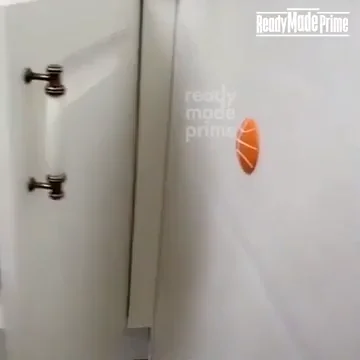 This Door Knob Cushionis soft . silicone material absorbs vibration to suppress noise. This can also be used on cabinets and other materials to prevent from slamming or damaging the furniture.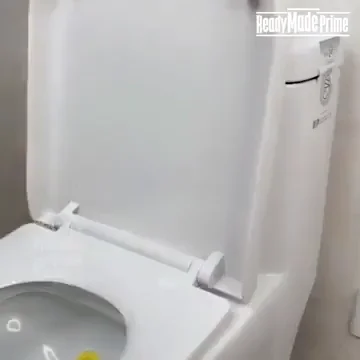 ThisDoor Knob Cushion is easy to install. First . make sure that the wall is clean. Then check where the door knob touches. Peel of the sticker and stick the Door Knob Cushion there.
Keep Quiet:

Door Knob Cushion can effectively prevent the door handle from hitting the wall and protect the wall from being damaged. Thick . soft . silicone material absorbs vibration to suppress noise . but also give you a quiet space to protect the baby's sleep from being disturbed.
Protect the House: Door Knob Cushion can also be used in cabinets and cabinet doors to protect the floor from furniture . or to insulate the bottom of speakers and other equipment . even under plant pots or cutting boards . to prevent scratching of wood and tiles.
Place of Use: Door Knob Cushion is suitablein smooth . clean . dust-free surface . It is suitable for quiet places such as family . school . hospital and so on. Suitable for bedrooms . bathrooms . kitchens . refrigerators . wardrobes . etc. Medical equipment . car door bumper . etc.
Easy Installation: Clean and dry the wall before use . and then stick it where the doorknob touches. No damage . no drilling . strong adhesive. You no longer have to worry about the children who like to play with the door.
Easy Peeling: If you want to take it off . heat it with a hairdryer for a minute . soften the adhesive . lift it from one side and peel it off. If the adhesive remains on the surface . you can gently wipe the surface with alcohol for final cleaning.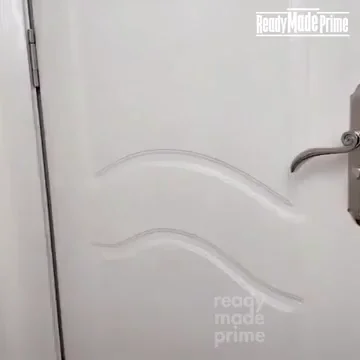 "

I needed this to protect my front door knob into hitting the wall. This little protector has a bounciness to it so the door bounces back just a little bit (not drastically) . instead of slamming right into it . back into the wall. It is pretty sturdy. I will be using thison my cabinet too." – Melissa . 37 . User
"Perfect door stoppers! Works great as it sticks to all types of walls.

Does exactly what it should . and looks discreet. I used them for door knobs . chair backs and bedposts. Definitely something we should have especially with little kids around" – Carmi . 31 . User
SPECIFICATIONS
Size: Diameter: 50mm/1.97in . thickness: 10mm/0.39in
Material: Silicone
PACKAGE INCLUDES
NOT SOLD IN STORES!
ADD TO CART NOWfor50% OFF
Please note that Shipping Time will take approximately 3-4 weeks.
SHIPPING INFO
How long will order processing take?

Orders typically take up to 7 days to process before they ship ?C excluding weekends and holidays. During the holidays . processing times may take up to 14 days. You will receive an email confirming your purchase with the shipping tracking number when your order is shipped out.
How long will it take for me to receive my item?

US orders will be shipped via USPS. Shipping methods for international orders will vary based on the shipping address provided.
Transit time to the US: 5-20 business days
Transit time to international: 10-45 business days
An order takes 3 weeks on average to ship.
There are circumstances that are out of control (natural disasters . holidays . weather . etc) that may cause shipping postponements. While most packages will arrive on time . there may be cicumstances and delays that our carriers may experience. For this reason . we do not guarantee the exact delivery time; delivery issue is the responsibility of the shipping company.
Please note that Shipping Time will take approximately 3-4 weeks.
RETURN POLICY
What is your return policy like?

We'd like to think that every customer leaves a happy customer (and we have good reason to!) but in the event that you don't . we offer 30 day money-back guarantee . no questions asked! Just our way of saying thank you for your trust! Simply send us an emailand we will take care of it for you!