A great way to motivatekidsto do chores!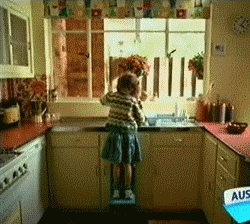 Do you have trouble motivating your kids to do their chores?Teaching our kids how to do household chores is never easy . but it can be a lot of funwiththe Merri ChoreChart!It makes your kids getexcited about completing tasks and keep them on track with their responsibilities.
Kids love to complete tasks . chores . and activities whenthey're properly motivated and rewarded for their behavior and actions.Let them see their weekly accomplishments and earned stars with theMerri ChoreChart!
Accomplishing tasksincreases self-confidence and raises self-esteemin children of all ages and all learning styles.Let your child learn and climb to new heights while they become success oriented.
"I gifted this to my daughter who has 3 little ones under 6 years old. the kids love that they can do chores without mom telling them to & get rewarded. Working wonderfully so far. let's keep our fingers crossed that this peaceful solution continues " – Amy . 63 . customer
FEATURES & BENEFITS
ENCOURAGE EXCELLENT BEHAVIOR– Specially designed toencourage excellent behavior and develop positive values such as responsibility . determination . honesty . empathy . and good manners.With 8 task categories suitable for children as young as 3 years old all the way up to pre-teens . this Reward Chart considers all important areas of your child's development in their formative years.
COMPLETELY CUSTOMIZABLE–Easy to use

.

it comes with 68 pre-printed illustrated task cards for you to choose from. If you have tasks or chores that are not found in the designed-set . there are 8 blank cards for you to create unique and specific tasks for your kids.
SUITABLE FOR FAMILIES WITH ONE TO FOUR KIDS– There are four name cards in this set that can be used for multiple kids at a time! Decide with your child/children on the reward that motivates them and fill in the number of stars needed to redeem them. For families with more than one child . this reward system encourages healthy competition and peer motivation.

BIG & STURDY MAGNET– This 17 X 14-inch BIG chart is made with a durable . thick magnet . backed with premium PET film and dry erase surface allows you to customize tasks according to your child's needs.
PACKAGE INCLUDES
1 pc x Main Reward Card
68 pcs x Task Cards
120 pcs x Reward Stars
8 pcs x Blank Task Cards
4 pcs x Name Cards
1 pc x Dry-erase Marker
ADD TO CART NOWfor50% OFF
SHIPPING DELAY NOTICE:

Please be expected 2-4 weeks shipping delay due to High Volume of Order