Most of the people these days own
SMARTPHONES
. The more ELEGANT the phone is the more FRAGILE the model. A SCREEN PROTECTOR won't protect your device from EVERYTHING . and it is
NOT UNBREAKABLE
. Here is a product that can
PROTECT your SCREENS
for a LONG TIME .
introducing the NANO LIQUID SCREEN PROTECTOR.
NANO Liquid Screen Protector
is a
LIQUID SCREEN PROTECTOR
powered by a
NANO TECHNOLOGY
that helps to PROTECT the DISPLAY SCREEN of your SMARTPHONES. This REVOLUTIONARY PROTECTION is
SUITABLE FOR ALL TYPES
and DIMENSIONS of GLASS SURFACE.

It CREATES an ULTRA-THIN LAYER on the DISPLAY to PROVIDE an INVISIBLE PROTECTION against SCRATCHES. With just a DROP of this liquid . it will DISPERSE EVENLY on the ENTIRE SCREEN including the CURVED PARTS of the screen making a FULL COVERAGE PROTECTION even the ROUND EDGES of the phone.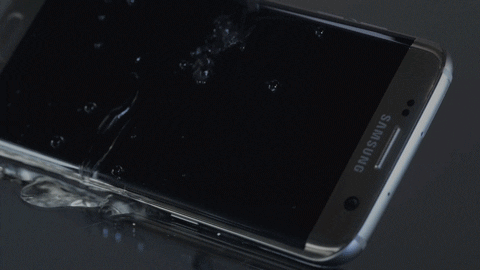 NANO Liquid Screen Protector
is SCRATCH PROOF. It has an
ANTI-FINGERPRINT
feature. Its HIGH-TRANSPARENCY and HIGH DEFINITION. It has a SENSITIVE SMOOTH FEEL making it EASIER to NAVIGATE phones as if there is no SCREEN PROTECTOR attached to it.
It is
BUBBLE FREE
and has an AUTOMATIC FIT. It has an OIL LAYER that RESISTS GREASE and WATER so you don't have to worry for accidental spills on your phones.
NANO Liquid Screen Protector is COMPATIBLE with MANY DEVICES. It has a SIMPLE INSTALLATION just wipe the display screen clean then gently add drops of the NANO liquid Screen Protector and wipe it with dry cloth and wait for 30 seconds to harden.
Package Included:
1 xNANO Liquid Screen Protector
Product Specification:
1 x Bottle of Nano Liquid (2ml)
1 x Dry Cleaning Wipe
1 x Wet

Cleaning Wipe

1 x User Manual