A safe way to rock a multiple earrings look.

Multiple ear piercings are the hottest thing in fashion today and we want them all but afraid to pierce your ears? Worry no more as we offer a best solution for you! Introducing the NO PIERCING RETRACTABLE EARRINGS.
No Piercing Retractable Earrings is a PAIR of HOOP EARINGS that is SPECIALLY DESIGNED with a RETRACTABLE CLASP to PROVIDE a SLEEK ACCESSORY on your EARS WITHOUT the NEED of PIERCING it. It is made of GOLD-PLATED TITANIUM STEEL making it SAFE and RUST RESISTANT to your EARS.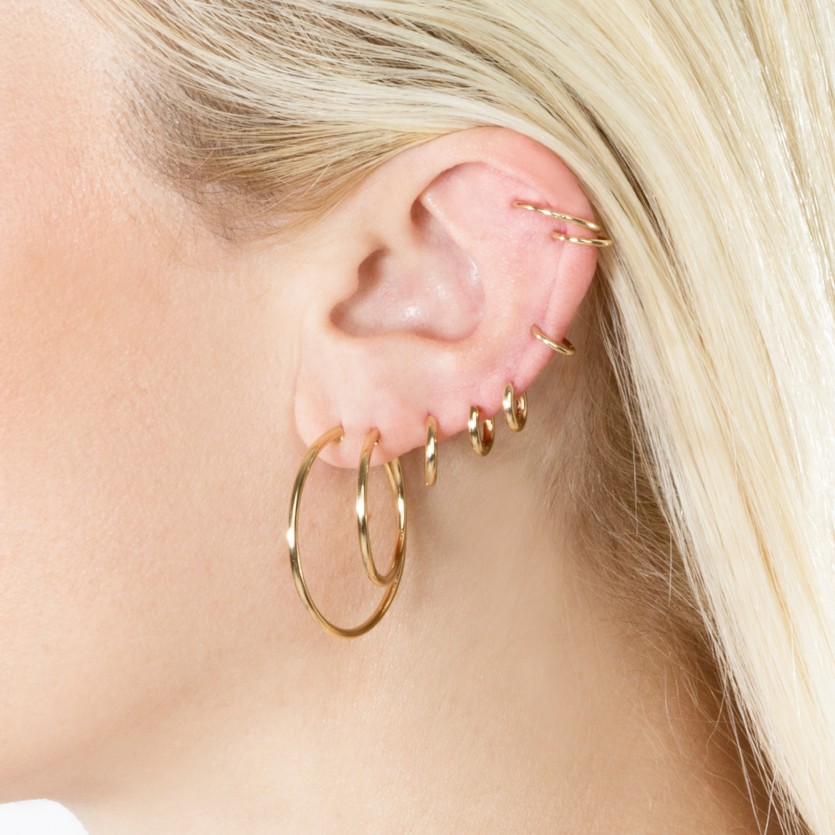 No Piercing Retractable Earrings comes in DIFFERENT SIZES which are SMALL with 12mm diameter . MEDIUM with 14mm diameter . and LARGE with 16mm diameter. It can PROVIDE a MULTIPLE EARRINGS LOOK without having ACTUAL HOLES on your EARS. It is STYLISH and FANCY. It is PAINLESS to WEAR. It is PERFECT for ANY OCCASIONS and IDEAL for WOMEN and MEN of ALL AGES.
SPECIFICATIONS??
Small: 12mm diameter

Medium: 14mm diameter

Large: 16mm diameter
18k gold plated for gold And 925 silver plated for silver
Sold as a pair