A COOL MULTI-COMPARTMENT BACKPACK IT PROTECTS YOUR BACK AND TAKES CARE OF YOUR LAPTOP AND OTHER VALUABLES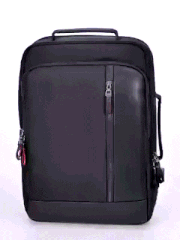 Premium Anti-theft Laptop Backpack with USB Portis guaranteed tomeet your safety standardswhile providing abackup power sourcefor your gadgets when you're on the go. Crafted withfine workmanship .it has a business and fashion style for your daily needs.
It is designed withanti-theft technologyandzippers at the back side that shows an invisible compartment once you pull it. An invisible zip pocket is also at the back to store mobile phones . keys . wallet . and more.
It comes with an external charging unit and a back sleeve feature that allows the backpack to slide over the luggage handle for ease of mobility during traveling.
FEATURES AND BENEFITS:
A cool multi-compartment backpack

Takes care of your laptop and other valuables

It features an anti-theft technology with an invisible zip pocket . anti-slashing and water-resistant main compartment that increases the security of your things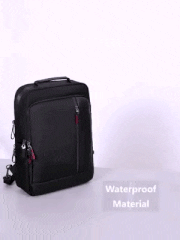 Designed with smooth zippers on the back side that shows an invisible compartment when pulled

It comes with an external USB interface to charge your device on the go

It has a stabilized back sleeve design so you can slide it over the luggage handle when traveling

Made with a breathable material to prevent feeling hot and sweaty while wearing it

The back and shoulder straps have excellent breathable padding to offer extra back support and comfort
PRODUCT SPECIFICATIONS:
Material: Premium Water-resistant

Polyester

Closure Type: Zipper

Dimension

:

30 x 13 x 41 cm
PACKAGE CONTENT:
1pc-Premium Anti-theft Laptop Backpack with USB Port