On duty . every advantage count. And this TACTICAL WATERPROOF PANTS can give you plenty. Not just an ordinary pants but also a tool you rely on for ADVENTURE. Something so USEFUL it MAXIMIZES your capabilities and effectiveness!

Pants can bemore than just clothing. They can bea tool yourely on for your adventure . something so useful itmaximizes your capabilities and effectiveness.

Themarinesrely onthis same IX9 Designed Trouser each day . allowing them to perform at their best. They'recomfortable . breathable and fully waterproof. Perfect for trekking . hiking . climbing or just ultra-convenient daily wear which you canrely on for years to come.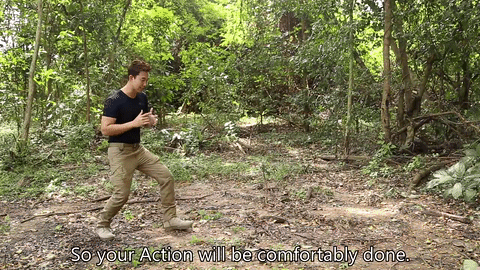 They're COMFORTABLE . BREATHABLE and FULLY WATERPROOF. It has lots of POCKET STORAGE. TACTICAL WATERPROOF PANTS are built and designed for TREKKING . HIKING . CLIMBING or conveniently daily wear as it is STYLISH enough to wear each day. TACTICAL PANTS boast an IMPRESSIVE RANGE OF DESIGN ADDITIONS.
FEATURES:
Zipper closure
Elastic-fitted leg hemsfor maximum stretch and comfort
Ergonomic Knee designfor maximum range of motion inany position.
Climbing Caribinar Loop(TOP TIP: if you don't climb .attach your keys!
2zipper side pockets + 2velcroside pockets .full security for possessions.

3 rear pockets

2 crossover front pockets .deep and spacioustokeep yourhands free at all times.
Material:97% Cotton + 3% Spandex
Thickness:Mid weight
SIZE GUIDE:

**Product sizes sometimes vary due to the cutting and style of a garment. 3/8″-3/4″ (1-2 cm) difference is defined as normal situation.