Looking for a wholesome game for your whole family to enjoy?
Give your kids endless hours of laughter and fun with the Wood Moon Balancing Game!
DURABLE GAME: The wooden moon balancing game is made from natural long-lasting wood. It is super portable . so you can bring it along to play anywhere. The wood is high-Quality and BPA FREE . non-toxic and safe to use.
SPATIAL AND VISUAL INTELLIGENCE: This toy may help enhance your child's spatial and visual intelligence.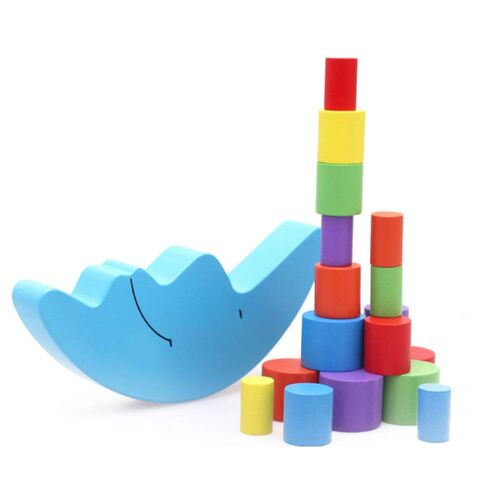 EDUCATIONAL TOY: It's an ideal toy for young children. This toy may enhance their problem-solving skills by having them place the wood pieces. Not to mention this toy also aids with their creativity.
EASY TO PLAY: This game can be played alone or with friends. Kids can try to place as many pieces as fast as they can to play with the dice. Kids simply place a block of the same color as the dice they rolled.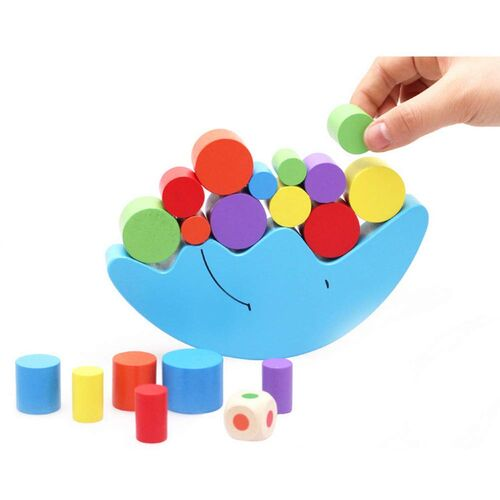 FUN FOR PARENTS AND KIDS: Take turns to place as many blocks on the moon without any falling. The last to successfully add a block wins! Perfect parent-child toy . play with your kids to promote parent-child interaction.
A Wholesome Game For The Whole Family!